Weaver Optics and Mounting Systems bring more than 80 years of innovation and expertise to the shooting experience. Engineered to be the most reliable optics systems, Weaver offers a full line of scopes and mounting systems. Weaver rings set a standard for which many mounting systems are still measured and continue to provide precision shooters with the most important part of their setup. For more information and product images, visit www.weaveroptics.com.
Weaver Expands Grand Slam Scope Ring Line
Click on Image to Enlarge.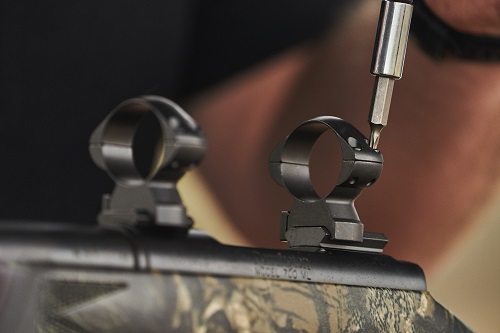 OVERLAND PARK, Kan. - June 4, 2021 - Weaver, an industry leader in high-performance mounting systems for more than 90 years, has expanded its lineup of popular Grand Slam scope rings to include two additional sizes. Now, consumers have the option of adding a new 30mm low matte steel ring or a 30mm medium matte steel ring to their favorite firearm setup.

Weaver Grand Slam rings are engineered and manufactured to give the most discerning shooters the confidence they need when taking that shot of a lifetime. Each Grand Slam ring starts as a piece of solid steel bar stock and is slowly and meticulously machined into a solid steel ring. Each ring features an integrated square recoil lug for superior ring-to-base contact and maximum recoil resistance. Each ring also uses no-slip Torx head screws and fits Weaver-style bases.

Every Weaver Grand Slam scope ring is proudly made in the United States. Both the Grand Slam 30mm low steel ring and the Grand Slam 30mm medium steel ring have an MSRP of $34.45. For more information about these or other Weaver products, visit weaveroptics.com.

About Weaver
Weaver® Mounting Systems brings more than 90 years of innovation and expertise to the shooting experience. Engineered to be the most reliable scope mount systems available, Weaver offers a full line of rings, bases and mounts. For more information, visit weaveroptics.com